Now that you've found Phrendly, you're on the right track towards dating the way that works for you! Join the fun by creating an account.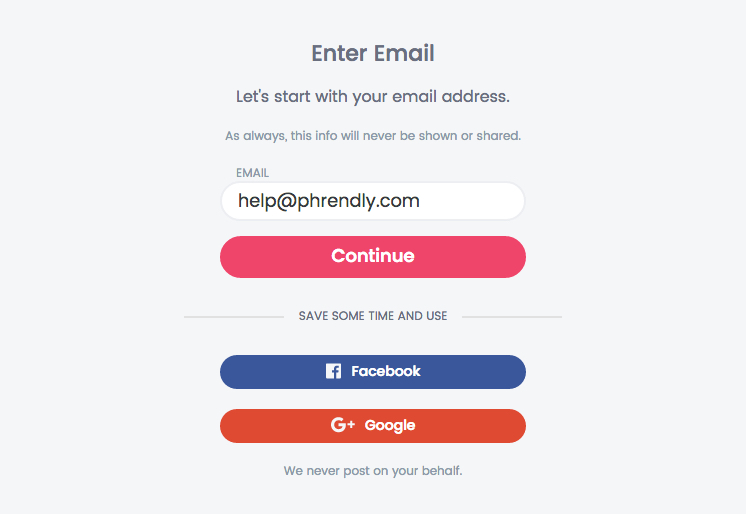 After you enter your email address, select a display name. First name and last initial are great because:
Your potential phrends can immediately relate to you while you maintain a bit of privacy and intrigue.
You're being genuine without giving away too much personal info right from the start.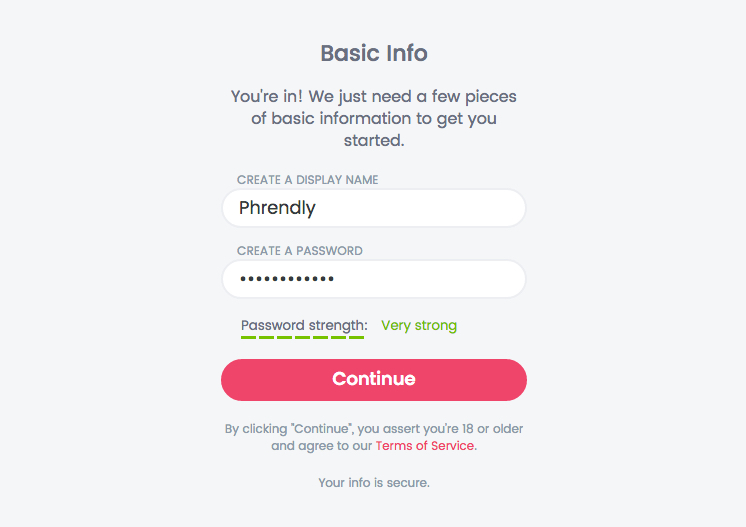 Protecting your account and personal information is a top priority for us. When choosing a password, make sure it is secure and unique. In fact, consider using a passphrase instead of a password -- a phrase can be easier to remember while being harder for a stranger to guess. A passphrase can be 3 unrelated words strung together, the title of your favorite book, or a complete sentence (with spaces and punctuation).
To change any of your account settings at any time, just visit Settings > Login Info.
Next, connect your mobile phone number. Phrendly relays texts and calls between you and your phrends so that your number is never revealed. Enter your mobile phone number so that we can text you a verification code and then enter the verification code to complete the verification process. Phrendly is only available in the US and Canada.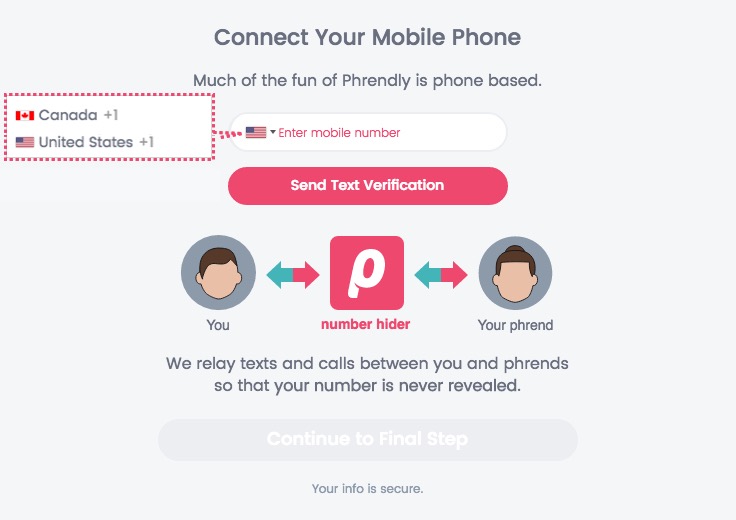 Now that you've created your account, it's time to build your Phrendly profile.