Revive stale relationships and earn by reaching out to long-lost phrends. Long-lost phrends are those you've earned from in the past, but haven't interacted with in five or more days. Pay direction for messages is permanent, so reach out and earn!
To get started on the web, go to Phrends > More and select Long-lost Phrends.
For mobile users with the Android app, you'll be prompted when you have Long-lost Phrends, and you can access them by tapping ". . ." in your chats thereafter.
The long-lost phrends with whom you've earned at least $5.00 will be listed along with a breakdown of your earnings, and you can filter the list by clicking on "Show Advanced Options".

The "Verified Only" filter will show you only the phrends you have the most potential to earn from again. The default minimum earn amount is $5.00, but you can expand your outreach by lowering the amount.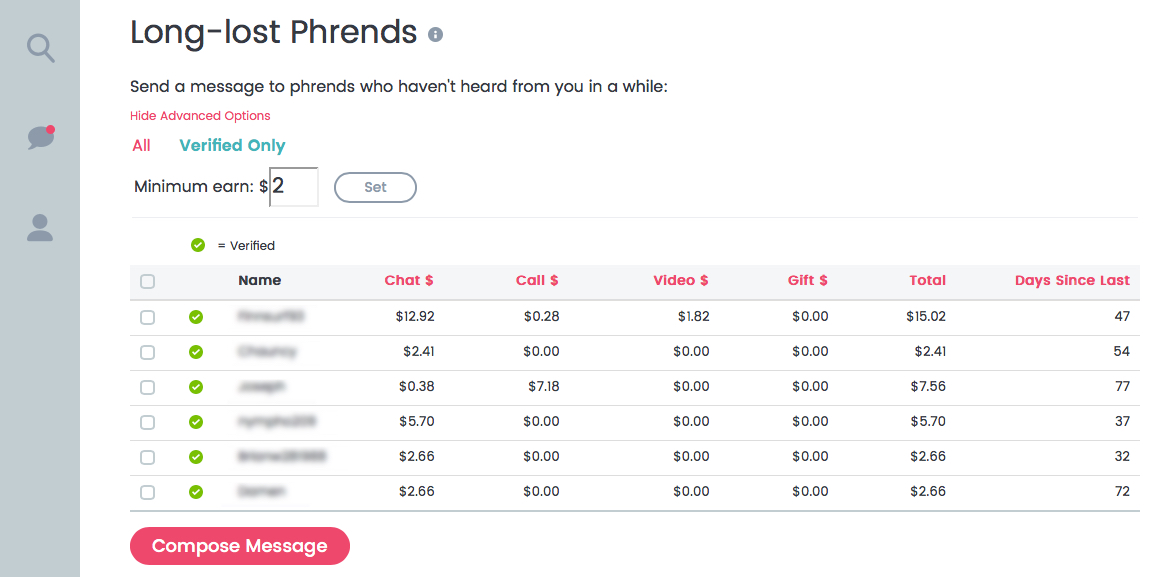 When you're using the app, we'll only show you the basics but all the functions are the same!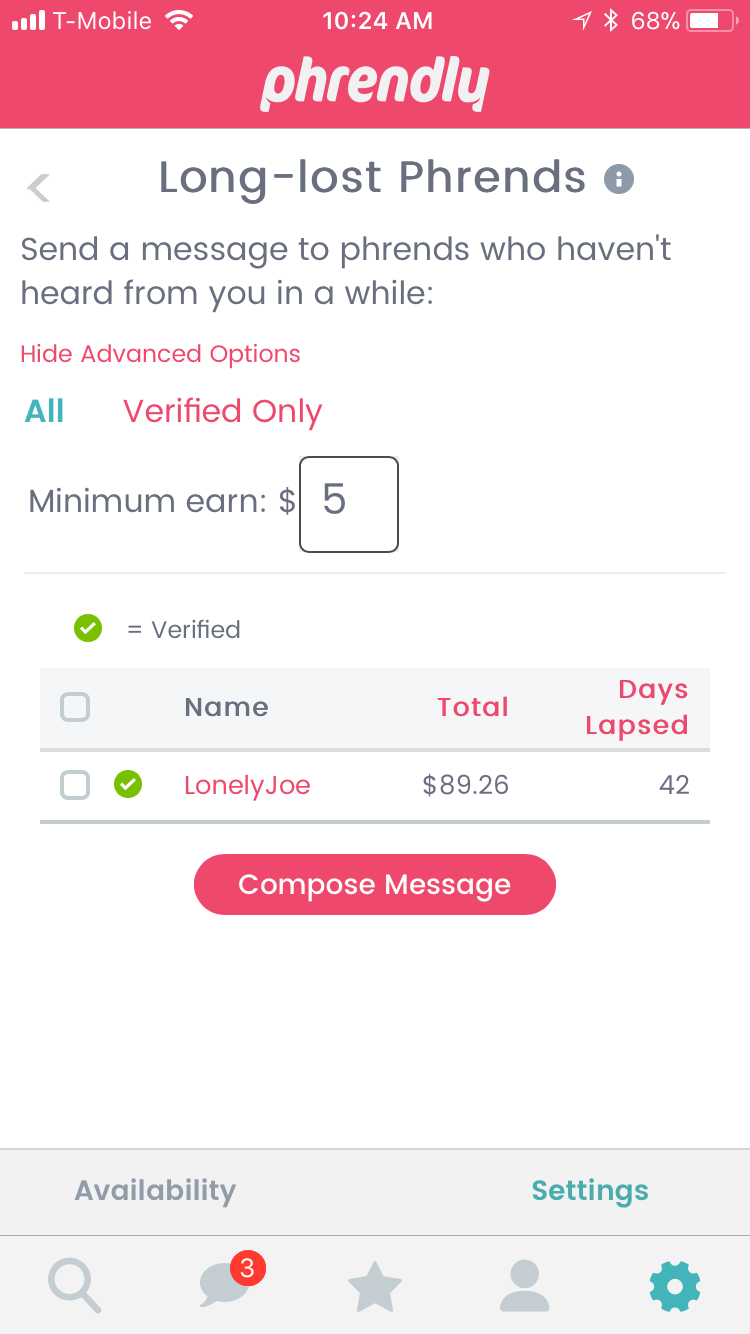 Select the phrends you want to win back and then compose a message. Since you know your phrends best, craft a personalized message that will get their attention. If you're at a loss for words, click Suggest until the right message populates and then send away!
Once you have messaged all of your long-lost phrends, you'll get a cupcake - well, a virtual cupcake. Check in on your long-lost phrends from time to time to see if you have relationships to rekindle.